How do I request assistance from the help desk? Follow
We are here to help and there are multiple ways in which you can get assistance.
Getting Help in the LevaData Platform
When you are logged into the LevaData Platform, click on the three-dot menu in the top right of the screen and then click Contact Us from the dropdown menu.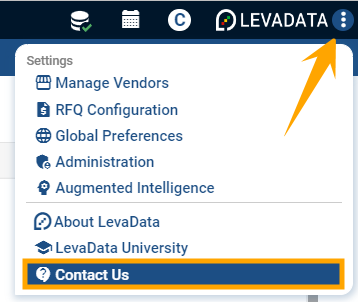 This will bring you to the helpdesk to submit a request. The more detail you can provide, the better. If you have any screenshots of the issue you faced, attaching them greatly accelerates our ability to diagnose and troubleshoot your issue.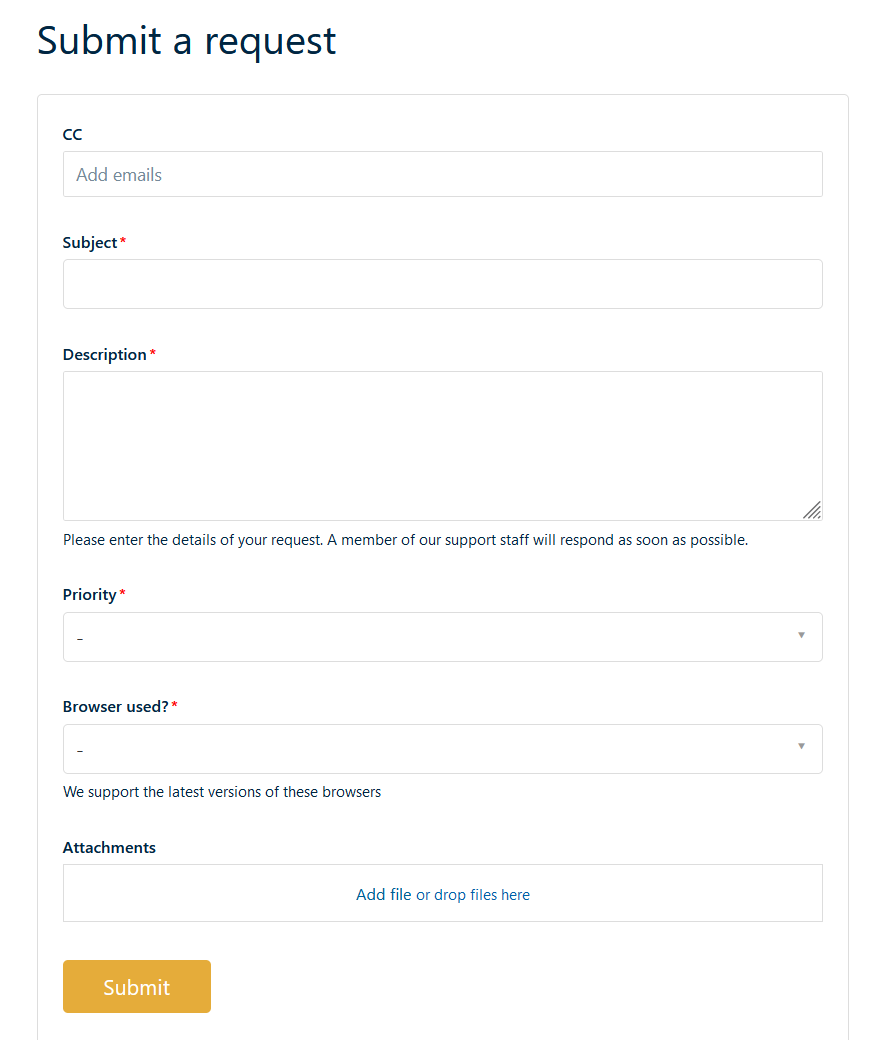 Getting Help in LevaData University
While signed in to LevaData University, use the "Submit a Request" option at the top of the page.

Direct Email Support
Sending an email to support@levadatasupport.zendesk.com will open a help desk ticket automatically on your behalf. In order to assist our support agents, if you submit via this method please try to provide as much information as possible about your problem in the body of the email.
Managing and Tracking Help Requests
Email: All responses from our agents will be delivered to the email of the user who raised the issue.
My Activities: When you are logged into LevaData University, on the dropdown menu near your name there is "My activities" which has a full list of your help requests and those you are CC'd on.

You can click the subject line text link on any of those requests to open a detailed view and add any follow-up interaction required to the ticket.